Brown Rice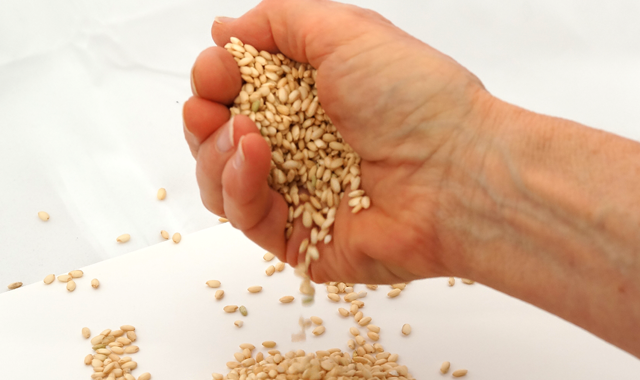 I N G R E D I E N T S
1 cup organic short-grain or Golden Rose brown rice
2 cups water
Pinch of sea salt

M E T H O D
Wash rice in water, swirl rice with your hand (water will discolor slightly)
—
Drain rice in a fine mesh sieve and rinse again under cool water
—
Soak rice in 2 cups water for 6–12 hours
—
Place rice and soaking water in a pressure cooker and bring to a boil over medium heat. Add a pinch of sea salt.
—
Secure lid on pressure cooker, bring up to steam, lower heat and place a flame spreader under the pan.
—
Cook for 50 minutes. When pressure comes down, open lid and serve.
Dried Corn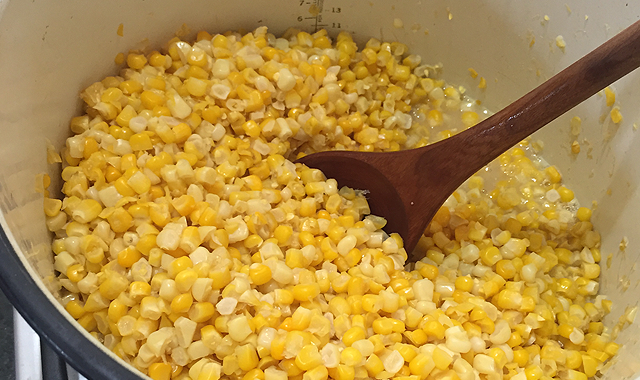 I N G R E D I E N T S
1½ dozen ears of organic corn (the larger the ears the better)
Water to cover
½ to 1 cup rice or soy milk
1–2 tbsp. of rice syrup or honey
A few pinches of kosher salt
1 to 2 dozen chestnuts, roasted and peeled

M E T H O D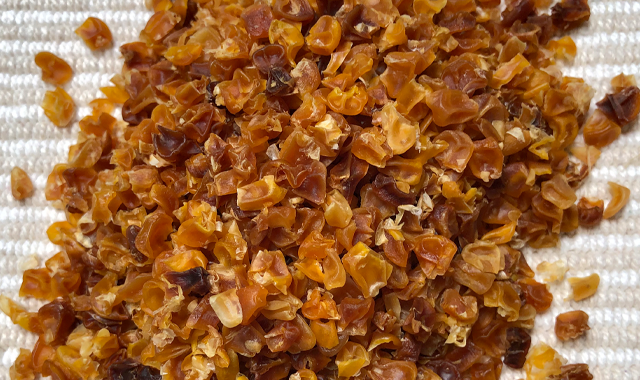 Shuck the corn and cut the kernels off the cob into a large pot (call on a little of the Tom Sawyer in you and get help)
—
Add the milk, kosher salt, and sweetener. The corn will render more liquid as it cooks
—
Stir until the salt and sweetener are well blended
—
Cook over medium heat, stirring frequently to cook kernels evenly
—
When corn is cooked, strain it through a sieve, retaining the corn juice if you want to use it in another dish like corn & squash soup. (Hint: The better it is strained, the shorter the cooking time)
—
Spread the drained corn kernels onto low baking trays with edges
—
Bake in oven on very low heat (275 degrees is good) for many hours.
Turn often so corn cooks evenly (Hint: Oven can be turned off overnight, then reheated again the next morning). When the kernels are dry and golden brown they can be removed from the oven and left to cool—be sure they are dry to the touch.
—
When completely dry, place in a clean brown paper bag so they "rattle" in the bag. Store in paper bag until Thanksgiving, then place in glass mason jars.
Thanksgiving Day Corn+Chestnut Side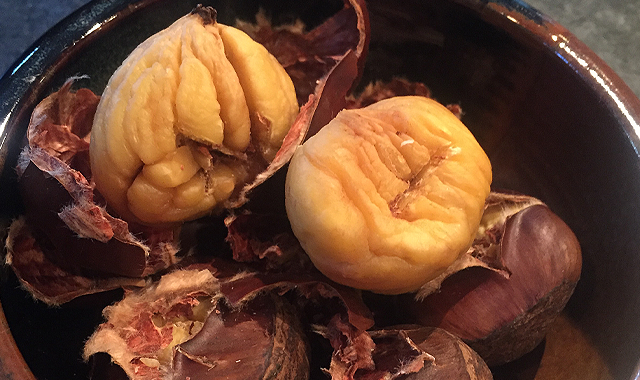 I N G R E D I E N T S
2 cups Dried Corn (as above)
Water
Rice or soy milk
Honey
Kosher Salt
Chestnuts, roasted and peeled (figure 3 or 4 to a serving)

M E T H O D
Place the dried corn in a pot with room enough for it to expand while cooking; add water to cover and a few pinches of salt
—
Simmer uncovered until the corn absorbs the water (an hour or more is good); keep an eye on the pot and add water as needed
—
About half an hour before serving, add chestnuts, milk, sweetener, and another pinch or two of salt if needed
—
Cook to heat through, and serve
Morning Grains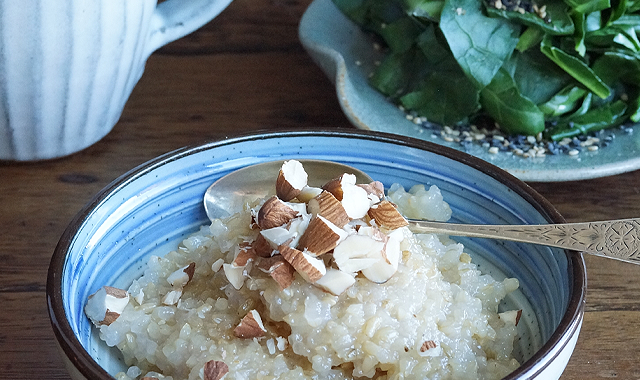 I N G R E D I E N T S
1 cup of whole or steel cut oats, whole barley, sweet, golden rose, or short grain brown rice, millet, wheat or rye berries. (For more protein, add a handful of black soy beans.)
4 cups of spring water
Pinch of sea salt

M E T H O D
Rinse the grains in cool water by swirling the grains (and beans if using) with your hand. Drain in a sieve, cover with 4 cups of water and let sit eight hours or overnight
—
Add grains (and beans, if using) to a pressure cooker, bring to a boil and add a pinch of sea salt
—
Bring up to steam, lower heat and cook for 50 minutes
—
Allow pressure to drop and serve with any of the following:
Fresh berries / Tahini / Almonds, walnuts or pecans / Non-dairy unsweetened milk / Maple syrup / Pumpkin, sunflower, or sesame seeds
____
Serves 3–4
Keeps for several days in refrigerator