Eating out: Restaurants, vacations, and parties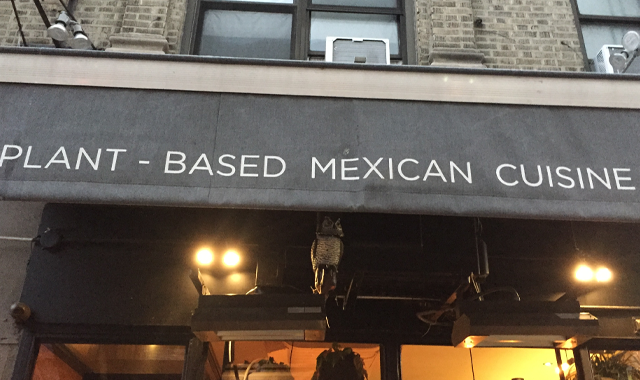 When you can't cook for yourself there are always challenges to eating healthy meals. It's easy to get off the conveyor belt to good health when dining at a restaurant or a friend's home. Vacations are another challenge. We can be tempted by new flavors or a cocktail with an umbrella. Even a road trip can mean no good choice for a healthy meal. This doesn't mean we have to eat bacon cheeseburgers, however!
—
Ethnic restaurants are excellent choices when dining out or on vacation. Italian, Mexican, Thai, Japanese, Mediterranean, and Indian are my favorites. These menus are loaded with veggie pastas, noodle bowls, vegetable soups, rice and beans, grains, legumes, and curried vegetables. (I recently found sugar- and dairy-free desserts on the menu of a Japanese restaurant I frequent.) Menus are often posted online, so you can Google before you go.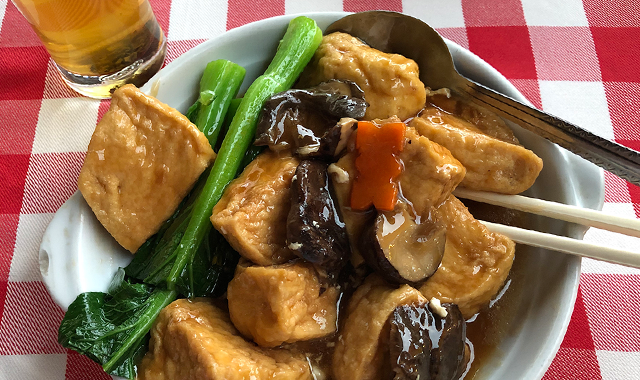 Parties and meals at friends' homes are another challenge. I tried a few techniques when I was very strict about my diet and learned a few lessons the hard way:
INSULT NO. 1 TO THE HOST OR HOSTESS
If I brought my own food people looked at my plate and asked why they couldn't eat what I was eating.
INSULT NO. 2 TO THE HOST OR HOSTESS
If I brought side dishes that I could eat and pushed the pork chop away, questions could be asked about why I wasn't eating the pork chop. If I left the pork chop off my plate a lecture on the dangers of protein deficiency often followed. When at a tableful of carnivores or deer hunters it's a good time for humility. Win them over by running marathons in your eighties.
INSULT NO. 3 TO THE HOST OR HOSTESS
If I offered to cook something for the party it often skewed the menu and took away from the rest of the meal. It wasn't my show, after all, so I gave that up, too.
Solution
My best advice is to eat enough to satisfy you before you go if you are pretty sure the menu is going to be pork bellies and chocolate eclairs. Be a good sport and load your plate with vegetables. People don't pay that much attention to what you are eating, as long as there is food on your plate. The goal is to strive for optimum health and be a good example to others.
—
One other important tip is perhaps my favorite accessory to a healthy lifestyle. It is a small and inexpensive "purse" that is actually an insulated bag. Filled with fresh whole foods, it is much better than eating food from a convenience store or a fast food restaurant when traveling.